LED Factory Mart Partner Program
Joining our affiliate program is simple. We provide you with all of the tools you need to become an affiliate member, and we handle all the ordering, shipping, and billing processes. In addition, there is no charge to join our affiliate network. No technical knowledge required.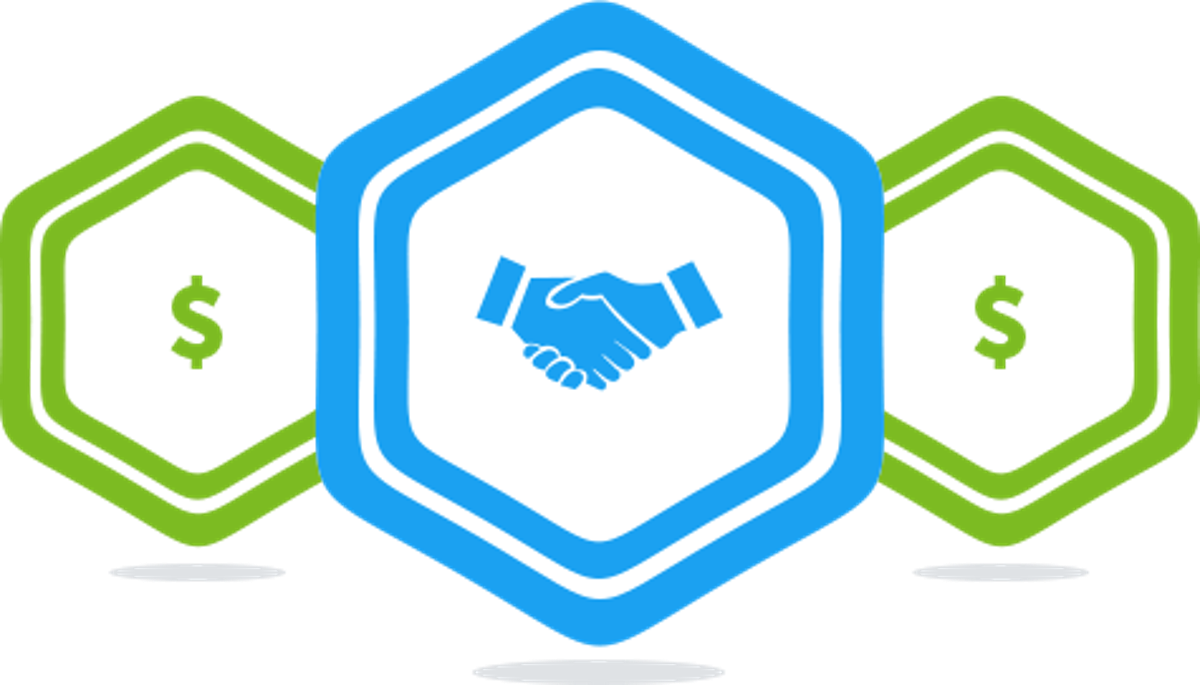 What is an Affiliate Program?
An affiliate is an individual who sends visitors to LED Factory Mart and is then paid commission for every sale that is made. The Led Factory Mart Affiliate Program creates a significant opportunity for webmasters, bloggers, and online marketers to monetize traffic and make money while promoting one of the emerging LED lighting brand in the auto parts niche.
Why Join Our Affiliate Program?
Do you own or manage a site that reaches visitors interested in cars and motorcycles, car parts, accessories, and everything it takes to be an auto-DIY'er?
Our affiliate management is here to ensure you will be paid properly and on time. We have a vested interest in your success; we only make money when our affiliates make money, so you can be sure you will be paid honestly, on time, and accurately.
How Does It Work?
Participation in the LED Factory Mart Affiliate Program is free, quick, and easy! Simply complete the application and, once approved, place the links we provide you on your website. You'll receive a commission when a visitor orders anything on our website within 30 days of clicking through from your site.
For every sale you help generate, LEDFactoryMart.com will pay you up to 15% commission. The more revenue you generate, the more commissions you earn from LEDFactoryMart.com!
No Programming Skills Required
We've partnered with Refersion to make it easy for you to be an LEDFactoryMart.com affiliate. Just follow these steps:
Sign up at LEDFactoryMart.com/AffiliateProgram
Create your links and add them to your website, blogs or social profiles
Begin tracking your traffic and earnings

Program Benefits
LED Factory Mart rewards their publishers for their efforts. Please contact us about any special creative or promotion you need to make LED Factory Mart the top producing advertiser in your program. Here are some of the features of our program;
Average order size is $80 - $150
Upto 15% commission on every sale, with the potential for an increase – based on performance
Dedicated Partner Program Manager and team
30-day cookie retention
High volume of repeat customers
Frequent sales offers and contests
Free shipping on ALL orders
Lowest price guarantee
Easy returns policy in place
Friendly customer service provided by lighting experts
Enhanced Tracking with Conversion Triggers
Conversion Triggers bypass the need for customers to click on referral links. This makes their experience smoother and can lead to higher conversion rates.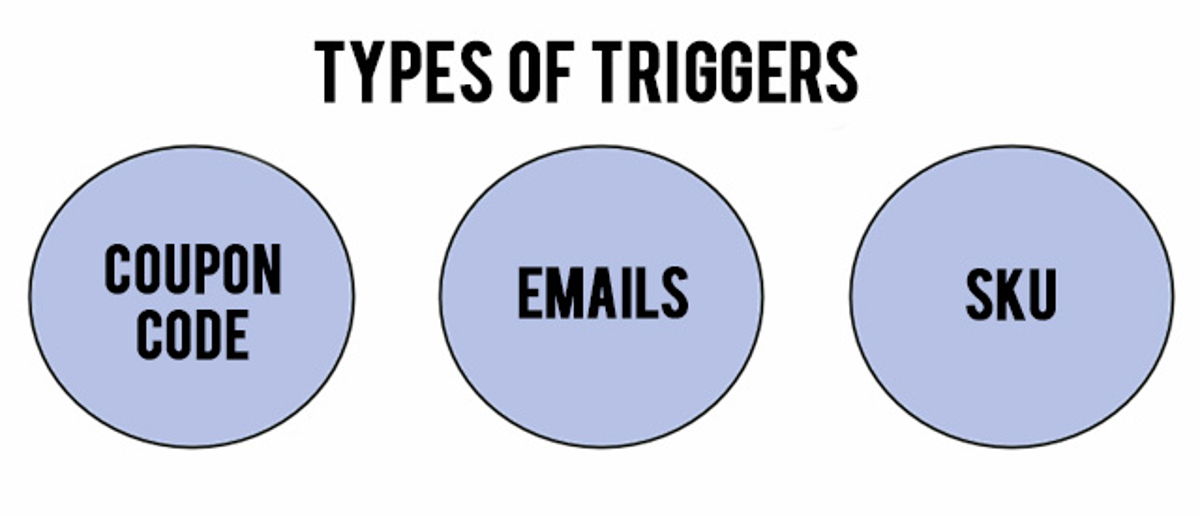 Coupon Code: If the system detects an affiliate-specific coupon code in use, it will automatically credit the order to that affiliate.
Email: If yournow a specific customer will drive a sale, that customer's email can be added to your account for automated crediting.
SKU: If you want only certain products trigger a commission for you, SKU triggers can be put in place for just those products.
How are returned/cancelled orders handled?
Because of way shopping carts work, we do not get notified of returns/cancelled orders. However, here some things you should keep in mind when it comes to returns: 
1) We might hold the payment / manually approve the commission for certain products or leave them in a pending approval state until the return period expires. 
2) You can hold payments until the return period expires on your site. Even if a commission is approved and marked for payment, you do not have to send payment in that moment. Many customers send payment once every 2 weeks, for example.
3) Wee could adjust commission charge back for returns in the negative (or positive) such as when the customer returned the product. Adjusting commission will automatically update the commission owed to you.
We believe in totally fairness and thus implemented some checks and balances in order to prevent overpayment and fraud. 

How can you link to specific products instead of the home page?
1) On your dashboard you will see an option. Click "Create link to a specific page" as shown below:

2) This will allow you to create your own referral link using a destination URL (product or category page) of your choice. Enter the destination page where you want to link, and click "Create Link" and a special referral link will be generated:

3) You can shorten the link and copy to post on your website or channel or you can directly share on facebook or social channels.

How do I add customer email addresses for my affiliates?
Email address conversion triggers can be setup by yourself or let us know if you want your email specific referrals.
1) Go to Dashboard, click Conversion Trigger on left side and then click "+ Add Trigger" as shown below: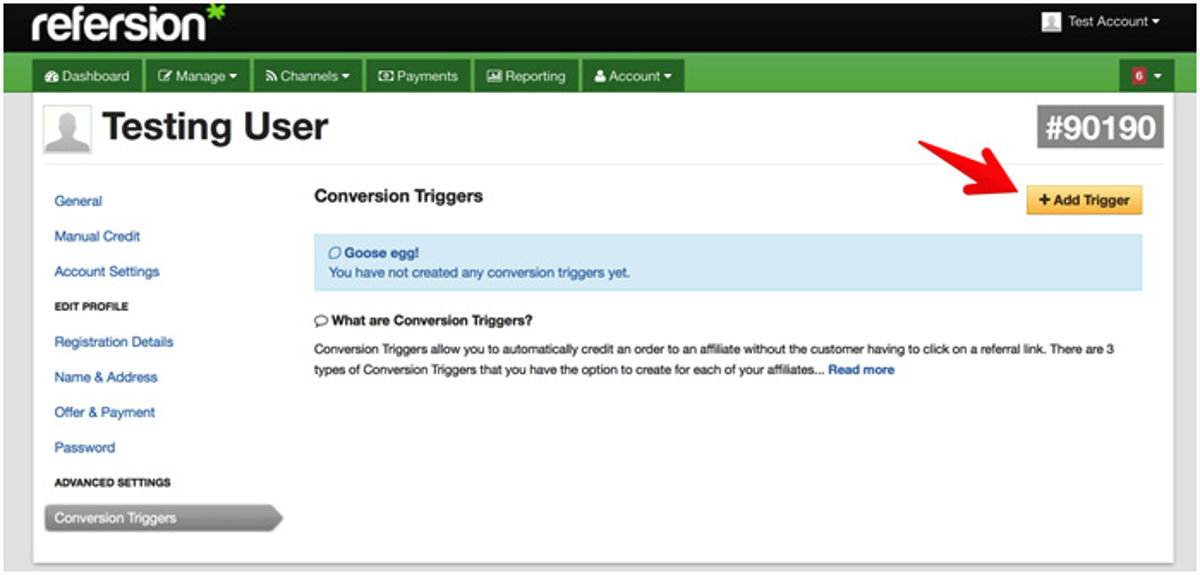 3) Enter the customer email address and click "Create":

4) Your email conversion trigger will then appear like so: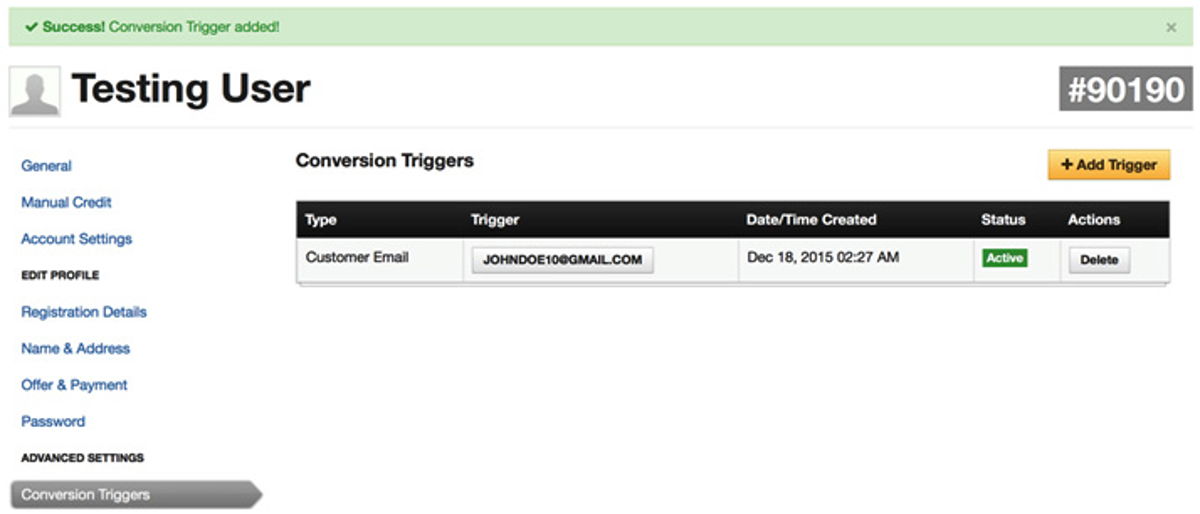 What are my options for payouts?
We do not offer automatic payments for the time being but actively payout weekly. We have following payout options:
Paypal
Gift Card
Manual Payment (please talk to us first)
Got any questions before signing up?
Shoot us an email at support@ledfactorymart.com and we'll be more than happy to help you with any of your concerns.