Description
This new front grille is designed for the 2002-2005 Toyota 4Runner. Our stylish grill aggressively enhances the appearance to make your Toyota 4Runner stand out from the crowds. These handsome-looking grills provide a great alternative to transform your vehicle's appearance to the next level.
Features:
High Quality: This front grille is made of high-quality resistant ABS material. And the Amber LED lights can effectively expand the line of sight at night and in bad weather.to improve driving safety.
New Design: This upper replacement grille is an excellent way to add a rugged appearance to the front end of your truck. This grille has three integrated LED accent lights across the top, featuring a honeycomb-style pattern.
Easy To Install: Unscrew the old grill and install the new grill with the original bolts. It is perfectly matched with the original mounting holes. Quick install. If you have any confusion, please contact us directly.
Specification:
Color: Black
Material: ABS Plastic
Fitment:
2002-2005 Toyota 4Runner
Package Included:

1 * Front Grille
3 * Amber Raptor Lights

1 * 

Grey Letter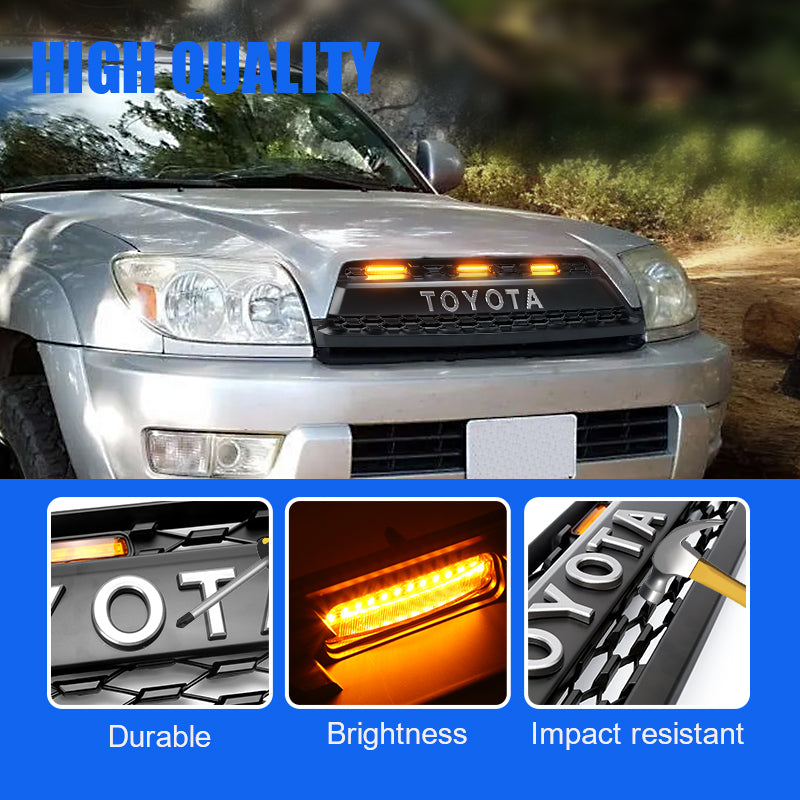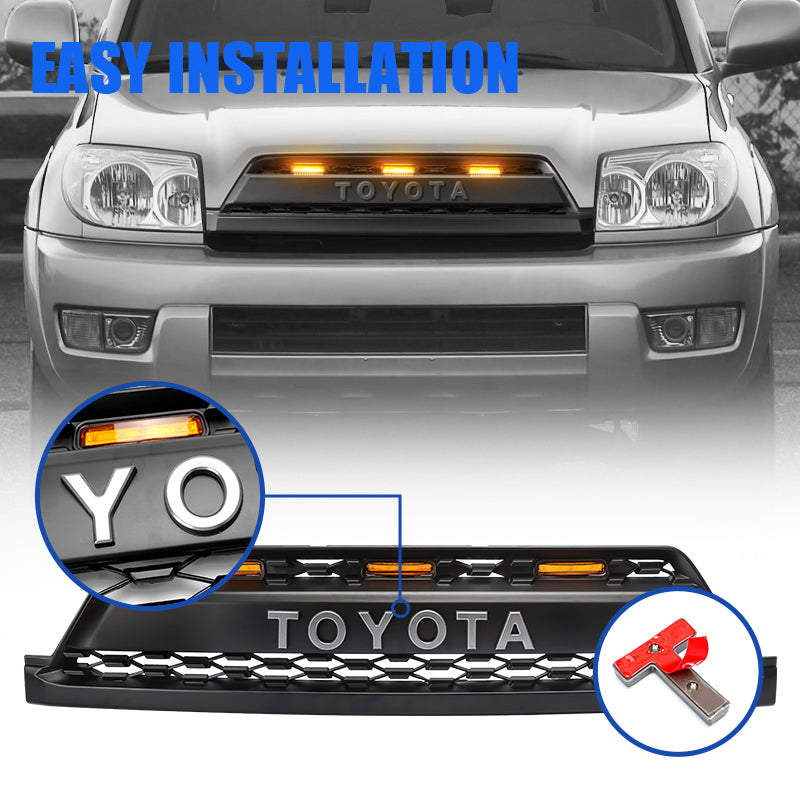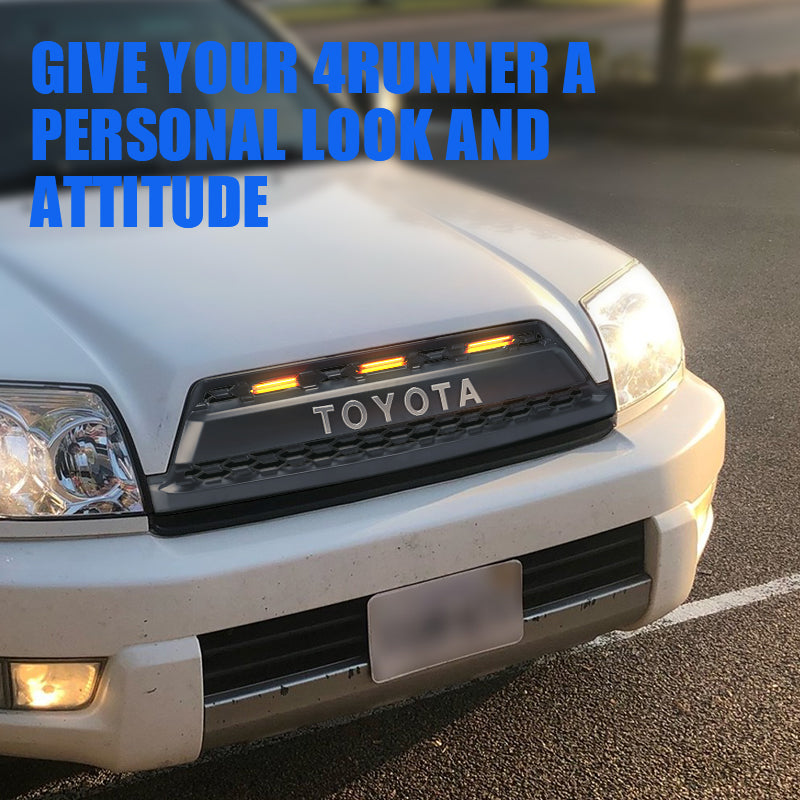 2005 4runner grille
This is by far the best looking grille I've found for the 4th gens. Two days after install I've already had people ask about it. Lights look great and I couldn't be happier with this grille
Excellent fit and quality!!
Exact fit for my 03 4Runner. Absolutely no problems. Good quality plastic
Its shiny AF
It fits perfectly and easy to install once you remove the bumper.Looks great and shiny af.
Great replacements
replaced my factory grille.looks great really made a difference over the standard design.
One of the better looking replica grilles
I was iffy at first then decided to take a chance. Came in no damage. Fits perfectly. And looks great. 2005 4Runner
Payment & Security
Your payment information is processed securely. We do not store credit card details nor have access to your credit card information.