Jeep enthusiasts from around the world gather at Daytona Beach every year to showcase their love for jeeps. This event is held in April each year. There is nothing better than taking your favorite vehicle on a warm sunny day to Daytona Beach. Hundreds of jeep lovers gather at one place to appreciate the beauty of the world's famous Daytona Beach.
It is the largest jeep event in the United States. This event will enter its 18th year in April 2021. The event includes varieties of fun activities such as:
Live entertainment
Beachside party
Shade Brigade Tiki Party
Obstacle Course
Scavenger Hunt
Over $150,000 in Raffle Prizes
Sunday Jeep Beach 5k Fun Run
Silent Auction
Show N Shine
Off-Site Trail Rides Wednesday and Thursday Speedway Track Laps,
Monday Night Kickoff Party
Sound Competition and Largest Jeep Specific Vendor Show
Besides the fun part, this event is also exhibiting Jeep parts. It also attract the Jeep vendor selling stylish Jeep LED lights and accessories online for Jeep enthusiasts. If you are a Jeep enthusiast who wants to show off your Jeep on the Daytona Beach event, it's time to prepare to upgrade.
LED Factory Mart is also selling their Jeep products for the event. They are offering a 15% discount on their products. All the products are DOT-approved, high-quality and have one year warranty. A few of the best seller products are: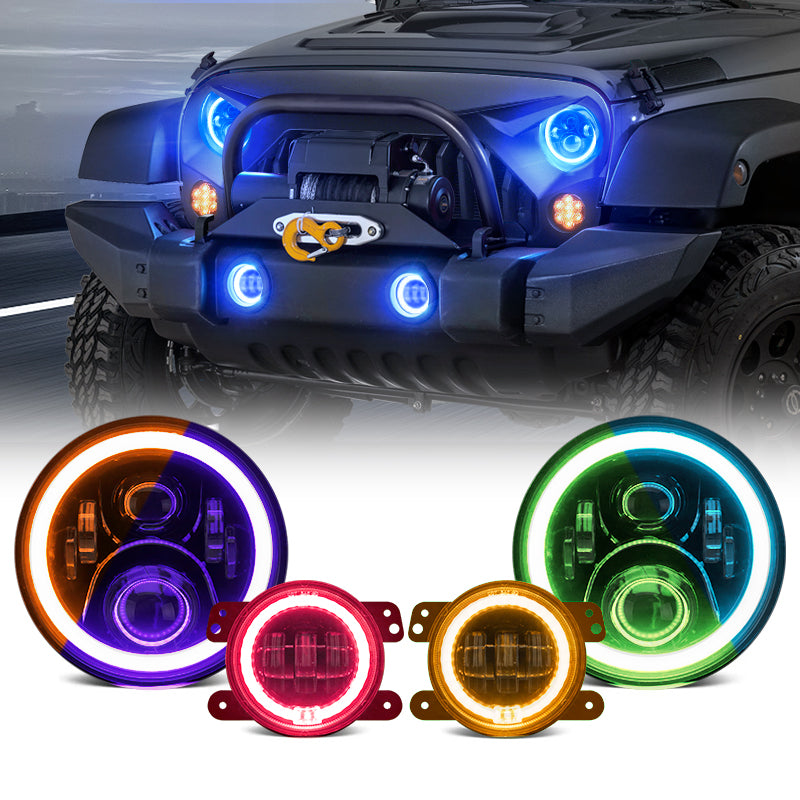 If you are looking for Jeep LED Combos, below are valuable suggestions and tips to help you choose the best option for your jeep:
Some Super Bright Projector LED Headlights are:
Jeep Wrangler JK Parts, JL Parts, JT Parts are also available online. All the Jeep LED lights and accessories provide high-class upgrades for your favorite jeeps. They are not only stylish but are also durable and reliable. So if you want to get your hands on top-class jeep products, upgrade now and head out to the Daytona Jeep Beach event on 19th April 2021.