Looking to find the perfect spot for your Jeep Gladiator tent on your camping expedition? Read on to get the most useful tips regarding camp setup and finding the best spot.
When Jeep camping, you have the option of pitching the tent right behind the vehicle or on the bed of the truck. LFM offers tents for both of these scenarios. You can check these out via these links: https://www.ledfactorymart.com/products/newest-tailgate-tent-with-3-side-shade-awning-for-jeep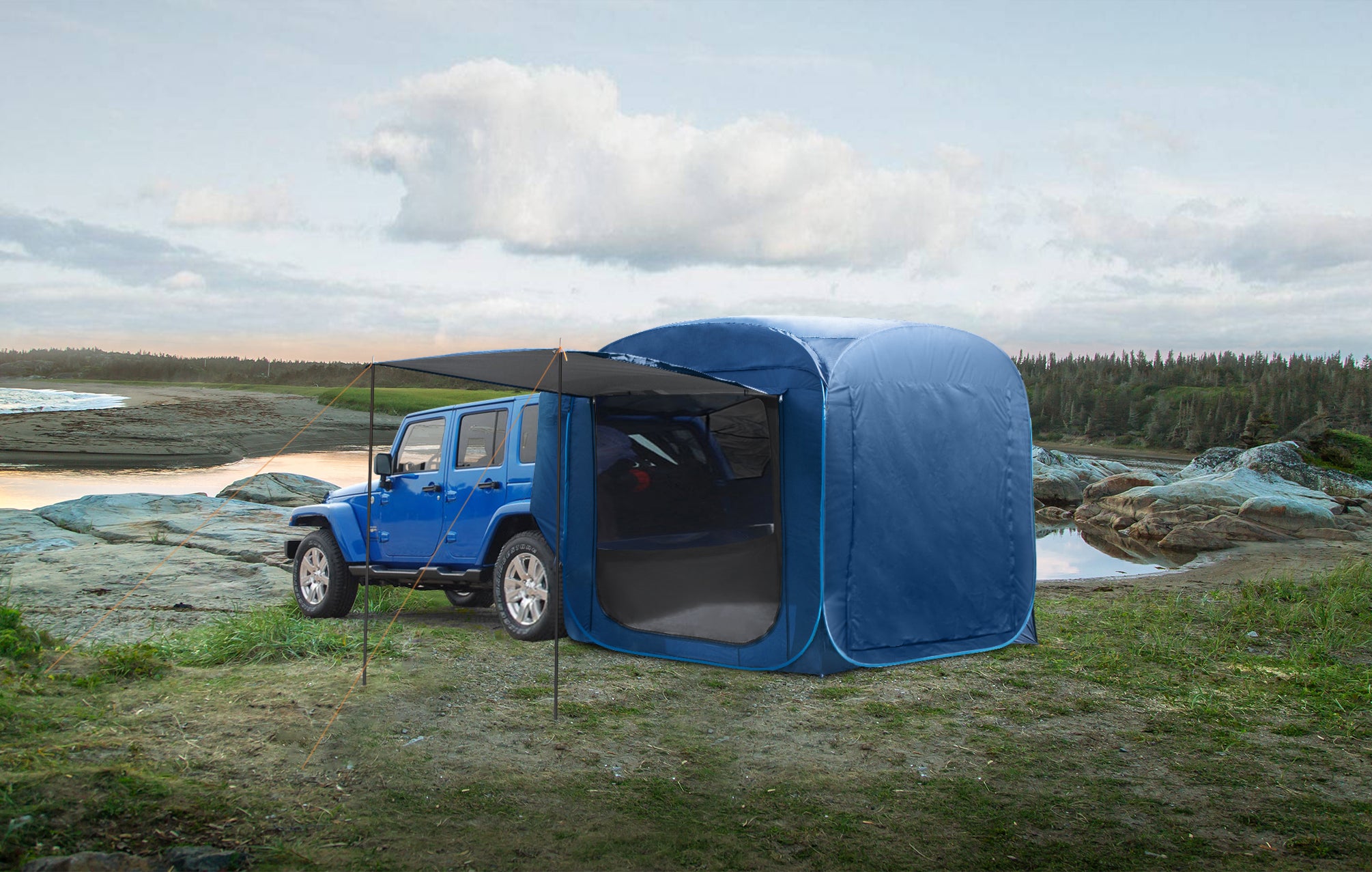 and https://www.ledfactorymart.com/products/waterproof-bed-tent-camping-for-2020-later-jeep-gladiator-jt
Each has its perks. In either case, you must keep some tips on hand. If you are pitching the tent on the rear end of the Jeep Gladiator or the ground, take note of these things.
Find a flat, leveled, and dry spot: It is important that you set up the tent on a surface that's smooth, leveled, and dry. If it's damp, you will have an uncomfortable abode plus the tent may not be erected firmly. If the camp-site has a slope, you may roll down to one side while sleeping.
Remove debris: Check for any kind of wooden sticks, debris, or small pebbles, and remove those earlier as they may cause you to have a bumpy and rocky camp-site.
Choose a high leveled surface: You must choose a surface that's a little more up-leveled than its surroundings. This will keep your tent safe from getting wet with rainwater rundown. Also, keep an appropriate distance from the water streams if there are any.
Keep a safe distance from the camping kitchen: This one is too important to consider. Keeping a safe distance of your tent from the camp kitchen or grills will save your tent from catching fire accidentally from any stray spark.
Campsite size to be appropriate: The spot you choose should be big enough to accommodate your tent. Properly survey it before pitching it in the tent. If the space is smaller, you will end up wasting your time and energy in the camp setting. 
Shade or no shade? A shade is always a better choice when the season is hot as too much sunlight may cause your tent to warm up. Choosing a spot under a tree may appeal to you very much but keep in mind that setting up the tent beneath a tree will leave your tent roof full of sappy leaves. A big hassle for you at the time of packing. 
Choose an easy to install the tent: These days there are some very easy-to-install tents available in the market, hence it will not take a long time to pitch in your tent. Therefore, wisely choose from camping the tent. LFM's Jeep Gladiator tents are very easy to install and don't require too much buckling or tying up.
All in all, selecting the perfect spot may seem to be an overwhelming task, however, with the aforementioned tips, you will be able to make the decision wisely and easily. Happy camping!